The staff here at Creative Quilling would like to extend a warm welcome to everyone visiting or joining us here at the Creative Quilling forum. We look forward to meeting you and having an up building interchange of thoughts and ideas. Feel free to use the patterns offered here by other members or perhaps share some of your own, advertise your finished artwork here for sale or just enjoy a chat with others who enjoy this ancient craft.
This forum has many features that include being able to upload your pictures, search for specific posts, adjust your profile and much more so don't hesitate to check your FAQ to make the most of your experience here on this site.
If you have any ideas or suggestions for this site we look forward to hearing from you
All the best for a productive and informative chat, so lets get Quilling

Craig and Karon
www.creativequilling.com.au

admin

Admin




Posts

: 714


Join date

: 2010-01-07


Location

: Australia



Hi Everyone

Let me introduce ourselves so you know a little of who started this forum. My name is Karon and my husband is Craig. We have 7 kids ranging from 2.5 to 22 and 1 cute little grand baby. I started quilling simply by accident soon after I went to my sisters for a card making afternoon. I have never been crafty before in fact, I have always been an outdoor girl and never successful at any craft. I am sure my sister got all the talent when it was handed out, She does the most exquisite work, I just got the blonde hair

that is until this came along.
Because in Australia quilling isn't well known, when in kmart looking for card making supplies I saw this little butterfly quilling kit. It only contained craft strips and no tool so I used a crotchet hook. It was hard getting the coils off the end let me tell you but I was amazed how therapeutic it was. Craig was very encouraging and loved my new found craft which spurred me on to do more. I bought a couple of craft packs on ebay that contained the wooden handle tool and away I went. Before too long I needed paper and other things. I treked from craft shop to spotlight and all over town. Now living in Brisbane surely there would be something somewhere but no, to my amazement I came home disappointed and empty handed. I turned to overseas suppliers and bought in enough for myself and a little extra to sell on ebay to pay for my craft. I was amazed at how little there was in Australia and how popular quilling supplies were here so before long Creative Quilling was born. Our mission is to offer everything here in Australia from our creativequilling.com.au website and promote quilling in Australia via this forum. Although not restricted to Aussie quillers, it is here so that people can mingle and share this common love for quilling and form friendships or even arvo teas which is what quillers on other sites overseas do. If you would like me to put something on the calender for a get together, craft show or the like. Let me know!
We personally won't be selling anything from here but have made a section so that if you want to promote your handmade goods you are more than welcome to and a shared pattern section so we can swap recipe's so to speak.
We hope with your input this forum will benefit all who share in it's success. I have already made 1 quilling friend and although in another state she has been an inspiration to our website and to this forum. Now before I waffle on any further welcome, and I look forward to seeing you here. You never know, if there is enough of us around we could plan a workshop together!
Karon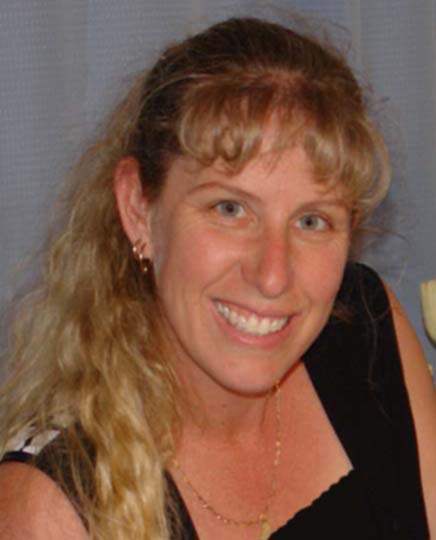 Last edited by Admin on 2010-01-09, 04:57; edited 1 time in total

admin

Admin




Posts

: 714


Join date

: 2010-01-07


Location

: Australia



G'day Everyone
Thought I would introduce myself as well since I will be posting in the forum.
My name is Jo, married with 2 kids and we are currently living on a bush block in Emmaville NSW and have just started building our dream home.
I discovered quilling after going to a local market and seeing an older lady selling quilled cards, thought they were lovely and decided to give it a go. Like Karon I am not crafty in any other way but really do love to quill. It's easy to do with two children under 5 running around screaming and yep it's nice and relaxing.
Hubby and I also collect mineral specimens and am about to plan a trip for later on this year and will be taking the children out into the wild blue yonder to see some of this great country and hopefully find some beautiful specimens.
Looking forward to getting to know all you quillers out there.
Jo

Great to see you here! and I look forward to seeing your beautiful cards. We went from Rockhampton through to Mt Isa via Blackwater, Winton, Longreach then all the way up to Karumba then inland to the Atherton tablelands and back down. The kids found some incredible opals of all places in a creek at Mt Isa. There was lots of opal and the like shops all over that inland area and many ppl go there fossicking. Is that where you are going?
At the Innot hot springs near the Atherton tablelands the artisan basin surfaces and absorbs the minerals from the ground. You cannot stand in the creek it is too hot but if you make a well in the sand and stand in it, it is so therapeutic. I have never experienced anything so wonderful. You will have to take pics of you quilling during those long distances and I hope you have a lap top so you can post and we can follow your trip in envy.

Karon

admin

Admin




Posts

: 714


Join date

: 2010-01-07


Location

: Australia




---
Permissions in this forum:
You
cannot
reply to topics in this forum