This is just one of the ideas I have done, the first photo is a row of stars starting off with a Quilling comb with 10 pins reducing each star by one pin every time, this will be hanging on a nylon thread. I used 50mm, and I also did these stars for cards either 3mm or 2mm whatever the size of the card is. To get that shape I did, after taking the folding item off the come use your fingers and close the gaps. Then with one hand hold the end, and then with your finger push down the tip to the next tip until you reach the last tip. Then gently shape the size you need, I used 8 to make one star.By making a tight coil and pushing it in to make a slight dome and glue inside then place it on the joining parts of the star (Does that make sense to you ladies?)The ladies that do not have a Quilling comb no problem;
www.Creative
Qilling.com does have "Quilling combs", either you can go into a shop where they sell Afro combs or bye one like I have posted this also is very handy and does the job just the same. Hanve fun making these stars, they look really great on the Exmas tree or windows and cards.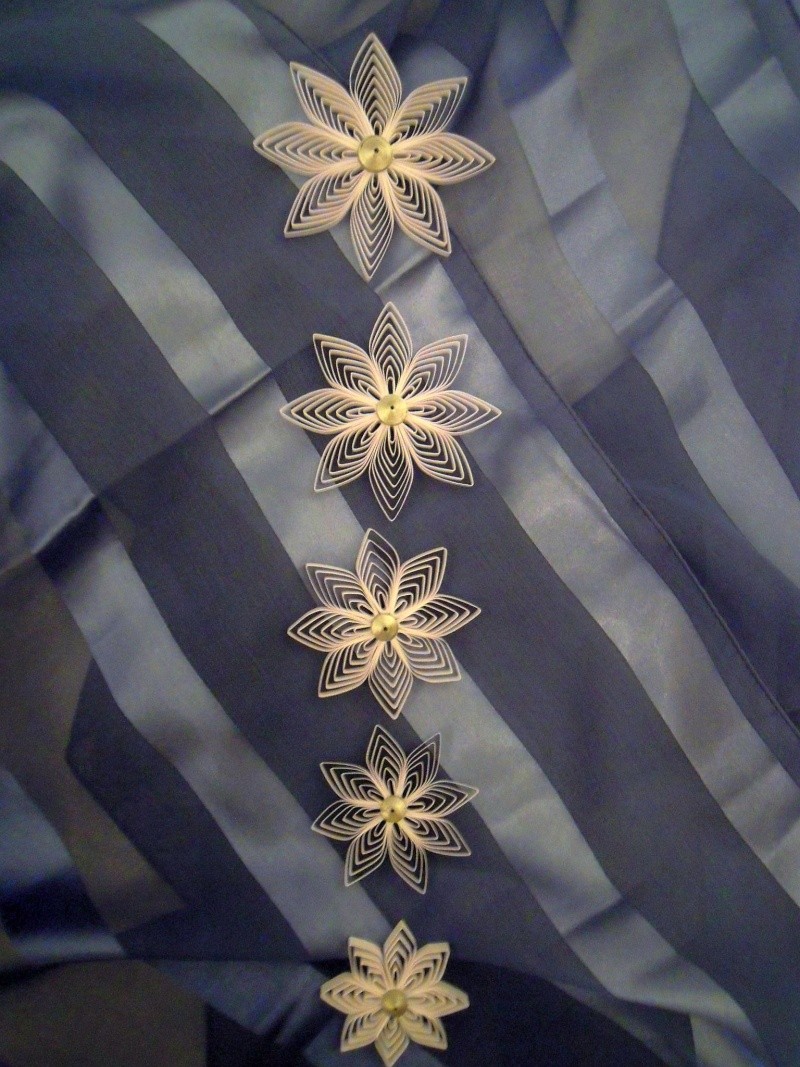 Toye
They look absolutely great. Thankyou so much for sharing it with us. You have given me inspiration in starting my Christmas Cards early.
Many thanks
Carm


Carm




Posts

: 5


Join date

: 2012-04-24


Location

: Mt. Martha Victoria Aust



Toye they look lovely. thanks for the ideas. you are full of wonderful ones. Thanks for sharing

harleygirl




Posts

: 8


Join date

: 2011-05-19



Thank you Carm and Harleygirl, I am happy I have been of some help with some ideas. It is hard in the middle of sommer to think of Christmas, but doing shows in November I need to start now. wishing you ladies a great day
hugs toye
Beautiful Toye!! I'm putting off quilling for just a bit....

HUGS!!!!

KrazeeLdy




Posts

: 369


Join date

: 2011-02-18



Thans a bunch Scheree, it's good to have different crafts
hugs!!!!!!


Similar topics
---
Permissions in this forum:
You
cannot
reply to topics in this forum