For those starting out, if you don't have all of the tools but need to have something special to work with.

If you need a quilling board and don't have one, you can always check out your husband's tools, look for metal washers and use the inside of those to make identical size circles. Different size washers have different size holes. They aren't ideal as the bigger the inside hole, the thicker the washer is, but you can use them until you get something better. Also I found child's ruler in the dollar store, totally unrelated to quilling that had different size holes in the center.

If you need an onion holder and don't have one, try using a comb to make your shapes longer. It works well and there are times when I prefer to use a comb.

Need a quilling board with a graph? There is a free software program you can download and make your own with a bit of ingenuity. You will want to print out the graph paper (I would use cardstock) and laminate it and maybe even mount it on a cork board depending on what your plans are. I have used this program for years for different things and now have adapted it for my quilling needs.

Publisher's description Graph Paper Printer 4.21
From Philippe Marquis:
Graph Paper Printer is an application designed to print numerous kinds of graph papers, music manuscripts and pattern papers, with user-defined sizes and colors. The options are available through dropdown pick-lists.


Heather




Posts

: 327


Join date

: 2010-07-17


Location

: Canada



Here is a graph you can print out and use for any dimensional work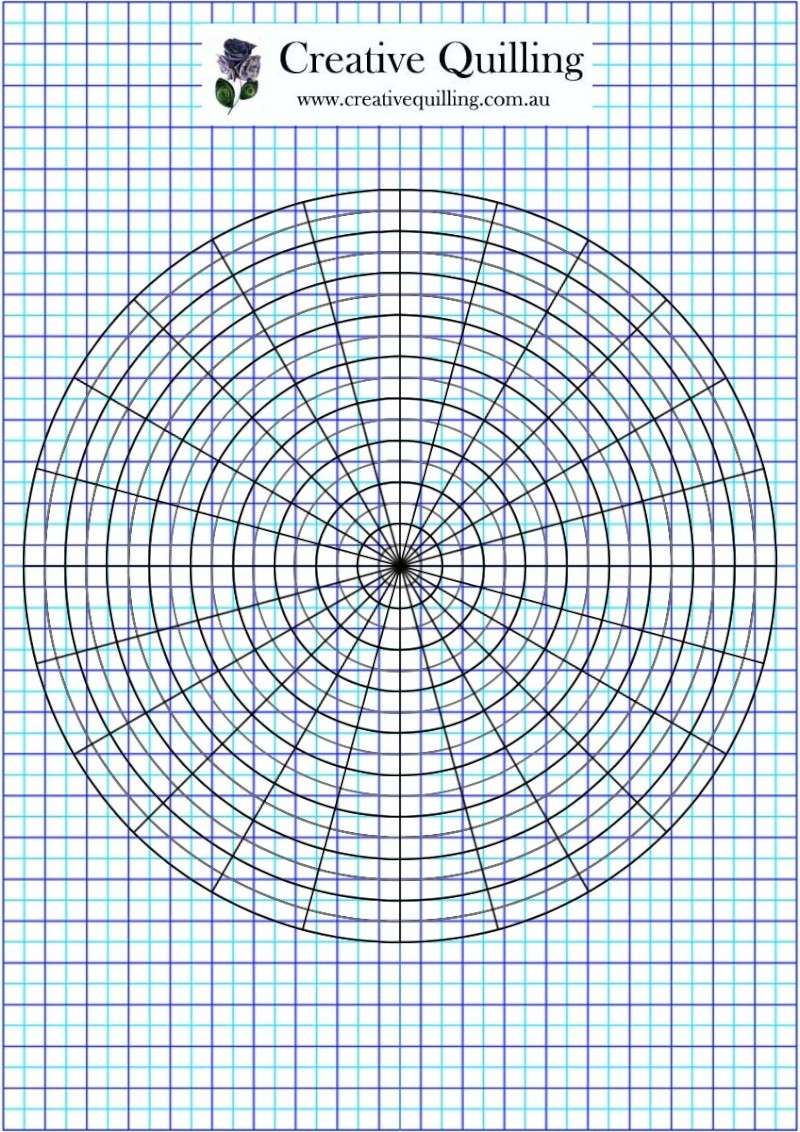 I have also known people to use foam trays who do not have a cork board. You can keep these when you get meat or the the like from the supermarket and wash them up though the pins don't sit as well as cork it is still a good make shift board.
If you don't use them for a work board you can use the trays for posting quilling. Jean mentioned it one post and I have collected them ever since for this reason. you cut them in half and make a clam shell to protect your quilling when sending through the mail.

_________________
Life is not measured by the breaths we take but by the moments that take our breath away. George Carlin

admin

Admin




Posts

: 714


Join date

: 2010-01-07


Location

: Australia



Huh, I don't use that much tools at all to quill! It isn't hard for me to get my coils the same size, since I have quilled so many coils, and I naturally just quill at the same pressure...IF I WANT TO! The only thing I use is the needle thing, tacky glue, paper to put the glue on, and a toothpick! That's it, and sometimes I start my work on cork. IDK...
Thanks Heather so sharing such a valuable information and let us to improvise...
Trinket Boxes

Cristina




Posts

: 4


Join date

: 2011-03-08



If you do not have a cork board you can use corrugated cardboard. When I first started quilling there were not many "extras" around and the corrugated cardboard works really well. I also used washers to get coils of the same size especially when making jewellery.

---
Permissions in this forum:
You
cannot
reply to topics in this forum